Sad story about how these famous footballers died on the pitch – pictures and cause of death
Here is the narrative about how these famous footballers died, age, country, club, cause of death.
1. Chimeme martins(Nigeria) Aged 22. Chimeme was Nigerian footballer who played for Nasarawa united.
He collapsed on the football pitch during a game,he was then rushed to a local hospital where he was pronounced dead upon arrival. He only played four league games for the club and that was just the beginning of his professional career as a footballer. He died on the 8th march 2020.
2. Faty papy (burundi) Aged 28. Papy played for Malanti Chiefs ,fatty papy was a Burundian footballer who played in the eswatini premier league.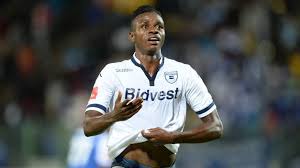 He also played for Bidvest wits from 2012 -2016 before moving to malanti chiefs in 2019. His total appearance for the Burundi national team is 22 with 2 goals. The Burundian footballer who was previously reported to have a heart condition died of heart attack while playing in a match in eswatini. He died on 25th April 2019.
3. Renan Henrique santos (brazil),Aged 16. Santos was a young player who Played for agua santa u17 squad. He collapsed during a training session.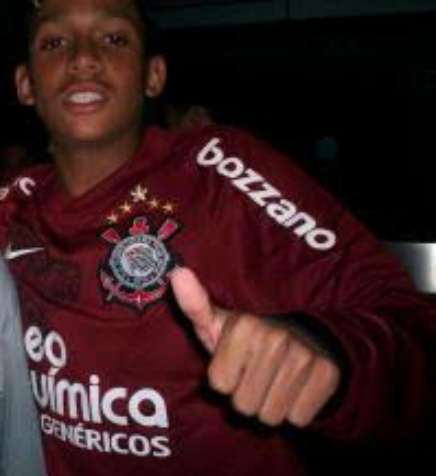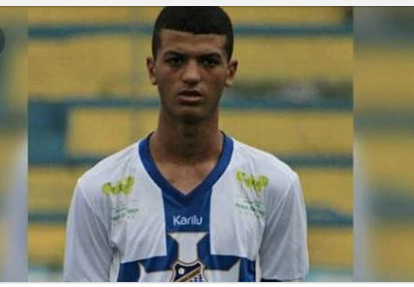 The player had rapid illness and was taken to the hospital where he was later pronounced dead. He was tested prior to the commencement of his football career and declared fit for sport by medical professionals. He died due to cardiac arrest. 7 November,2019.
4. Tijmen Steenbergen (Netherland) is a 13 year old footballer who played for vv marinus .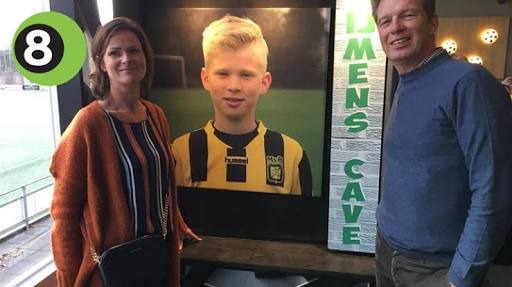 The exact cause of his death is unclear, the relevant authorities were informed by the club officials about his death but because it was as a result of fatal accident ,there was no reason for investigation. The Dutch teenage footballer died in a youth league match at eleven o'clock on 1 September 2018 after colliding with opposition defender.
5. Luyanda ntshangase (South Africa) was aged 21 Played for Maritzburg united.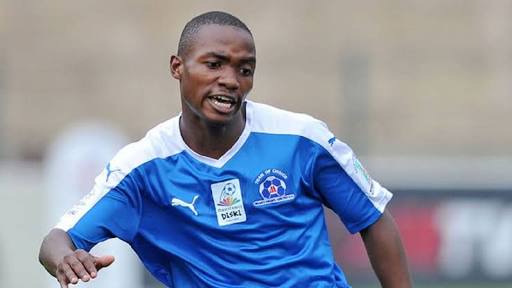 The South African footballer was struck by lightening during a friendly game on 1 may 2018. He suffered fatal burns to his chest. He and three other players of the opposition team sustained injuries in the match. Luyanda was resuscitated by the medical team on the pitch then taken to the hopitsal. He died three days later from the injuries sustained from the lightening.
6. Bruno Boban(Coatia) Aged 25. Died on the 24, March 2018.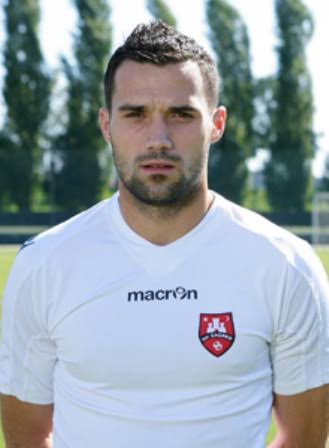 The croatian footballer collapsed in a match between marsonia and porzega Slavonia after he was hit in the chest by the ball from very close range. After over 40 minutes of attempted resuscitation by medical team he was pronounced dead on the pitch.
7. Cheick tiote(Ivory Coast) Aged 30. Died on the 5th, June 2017. The footballer who mostly played as a defensive midfielder played for Beijing enterprises.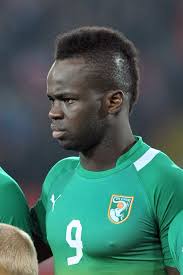 He made his professional debut at Anderlecht. He also played for Newcastle united for seven years and was capped 55 times by the ivory coast senior team. The Ivorian mieldfielder collapsed and lost consciousness during a training session and was pronounced dead later that day with a suspected death cause of a heart attack.
8. Patrick Ekeng (Cameroon) Aged 26. Died on the 6th may 2016.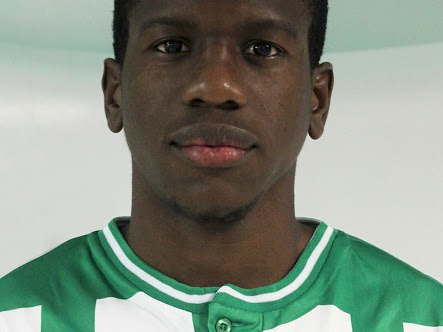 Eking played for dynamo bucuresti. His football career spanned across cameroon,Switzerland,spain. Ekang was a defensive midfielder in his time and appeared for the indomitable lion of cameroon twice. He collapsed in a match against Fc viitorul constanta just seven minutes after he came on as a substitute and was immediately rushed to a nearby hospital where he died less than two hours later.
9. Cristian Gomez(Argentina) Aged 27. Gomez was an argentine footballer who played for club atletico parana. He died after collapsing on the pitch.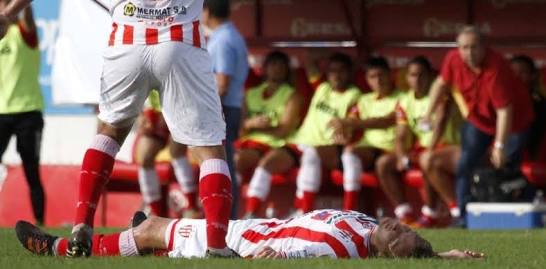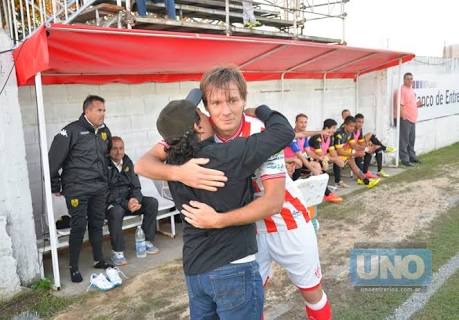 All efforts to revive him proved unsuccessful. He died on the 24th may 2015 the argentine footballer died of heart failure during a Primera b nacional match.
10.Emmanuel Ortega (Argentina) aged 21. Died on the 14th may 2015. The young footballer played for argentine's fifth tier san martin de burzaco fc.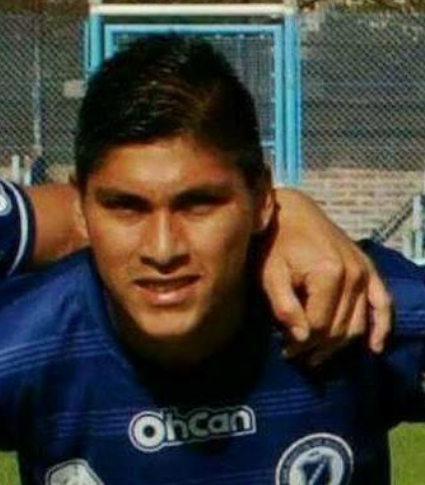 The argentine footballer died due to sustaining of head injury(brain fracture) after he hit his head against a concrete wall that surrounded the football pitch during the match. After the incident, all football activities under argentine football association were suspended the following week.
11.Chinonso Ihelwere henry(Nigeria) Aged 21. Died on the 5th August 2012. Chinonso played for Romania's delta tulcea.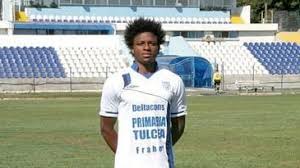 He often played the position of a second striker. He collapsed with no player around him during a pre season friendly match against fc balotesti, in the 86th minutes after having been brought in the 76th minute, he only played for ten minutes. Doctors tried reviving the Nigerian player for 30 minutes but all effort to rescuscitate him proved futile, he was then taken to the hospital where he was declared dead. He was reported to have undergone health test a week before his death with no signs of problem detected. The cause of his death was heart failure.
12.Alexandru latam(Romania) Aged 19, Died on the 2nd of September 2009, Latam played for dunarea Giurgiu. The Romanian goalkeeper was hit in the abdominal area with the leather ball while trying to save a penalty kick in the team training. He continued playing but a few moment later he collapsed and died of cardiac arrest.
13. Orobosan Adun(Nigeria) Aged 28, Died on the 26th of may 2009, Adun played for warri wolves fc of Nigeria.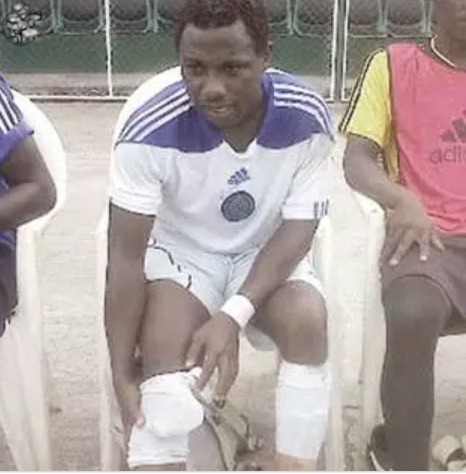 Orobosan was assaulted by thugs suspected to be fans of the opposition team. The event happened just before an away match against enugu rangers. He died 3 days later from internal haemorrhage during a training session.
14.Cristain junior(Brazil) Aaged 24, Died on the 5th December 2004. He Played as one of the forwards for dempo sports club.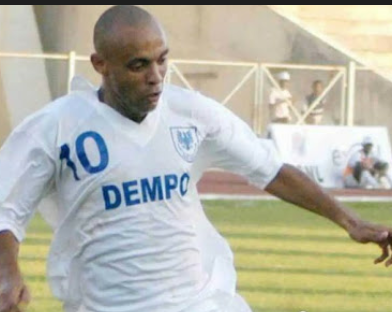 While trying to score his second goal in the 78th minute, the footballer collided with the opposition goalkeeper subrata paul. He never actually got to celebrate his final goal. He staggered away, then collapsed. The medical team attempted to revive him, but he was pronounced dead upon arrival at the hosmat hospital. However, it was reported that the footballer died because of a heart stroke. Junior was once the highest paid footballer in india.
15.Hernan gaviria (Colombia) Aged 32. Died 24 october,2002. Played for deportivo cali .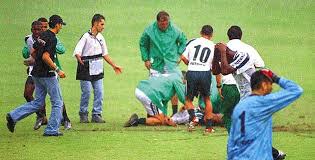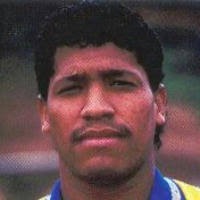 He was a Colombian footballer who always played as a midfielder. He and his teammate Giovanni were struck by lightning during a training session and he was killed instantly. Gaviria was married and had two kids. He was also capped 27 times by the Colombia national team.
16.Giovanni cordoba (Colombia) Aged 24. Died 27 october 2002.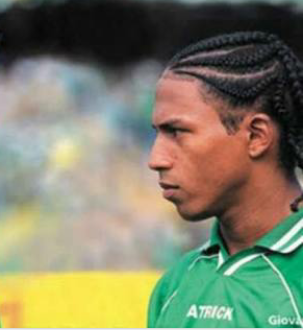 The Colombian footballer played as a central midfielder for deportivo cali . Giorvanni was struck by the same lightening that killed hernan gaviria and died three days later from the Injuries sustained. He appeared for the Colombian national team 27 times before his death.
17. Paul navalho (Portugal) Aged 20. Died 1987. He Played for atletico clube de Portugal,and died of Acute myocardinal anfarcatiomn which is a heart related complication during a friendly match between atletico and UAEs al jazira club.
18. Hocine benmiloudi (Algeria) Aged 26. Died on the 5th of November 1981.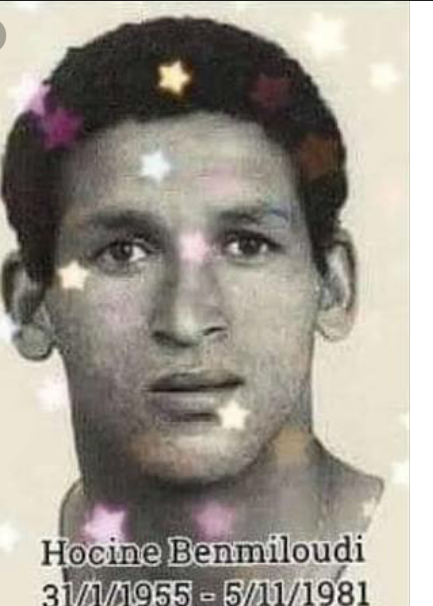 He was an Algerian striker who played for the Algerian national team between 1979-1980. He was capped 6 times. He died during the ligue 1 match against USM ain deida from severe food poisoining. This perhaps is the only player on the list that died on the pitch as a result of food poisoining.
19. Albert ebosse bodjongo(Cameroon)Aaged 24, Died on the 23rd of august 2014. A Cameroonian professional footballer who made his trade with is kabylie of Algeria.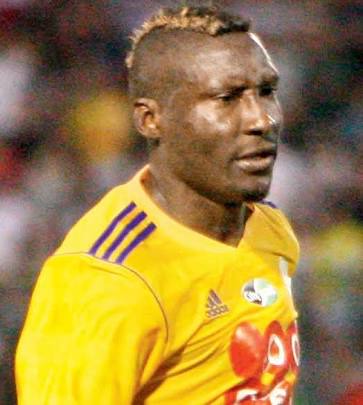 On the day he died, his team had lost a home game match by two goals to one and with him scoring the only goal for the home team. He was hit by a projectile while leaving the pitch after the match had ended. But autopsy examination showed that he may have actually died of severe beating.
20. Samuel okwaraji(Nigeria) Aged 24. Died on the 12th August 1989, perhaps the most known player on the list.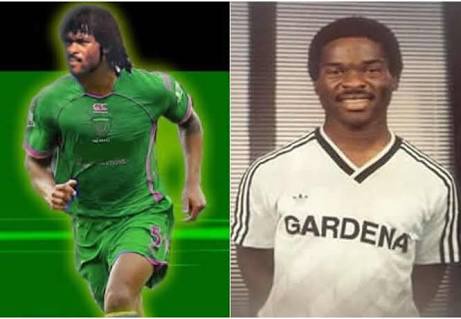 Samuel okwaraji was a Nigerian footballer who hailed from imo state and also a lawyer with a master degree. Samuel okwaraji collapsed and died while playing in a world cup qualifier against Angola. A post mortem showed that the player had an enlarged heart and high blood pressure. He played for the senior team eight times and scored once.
The story about the death of these footballers is really a sad one. cardiac arrest, assault, and lightening seem to be the most common cause of death here. Do you think the football body could have done more in protecting these footballers? what measures would you advice for the football governing body to put in place to curb incidents like this? kindly air your opinion in the comments.
kindly like, share and follow my publishing to get more contents.